Meet the people who make it a reality: Oliver Zech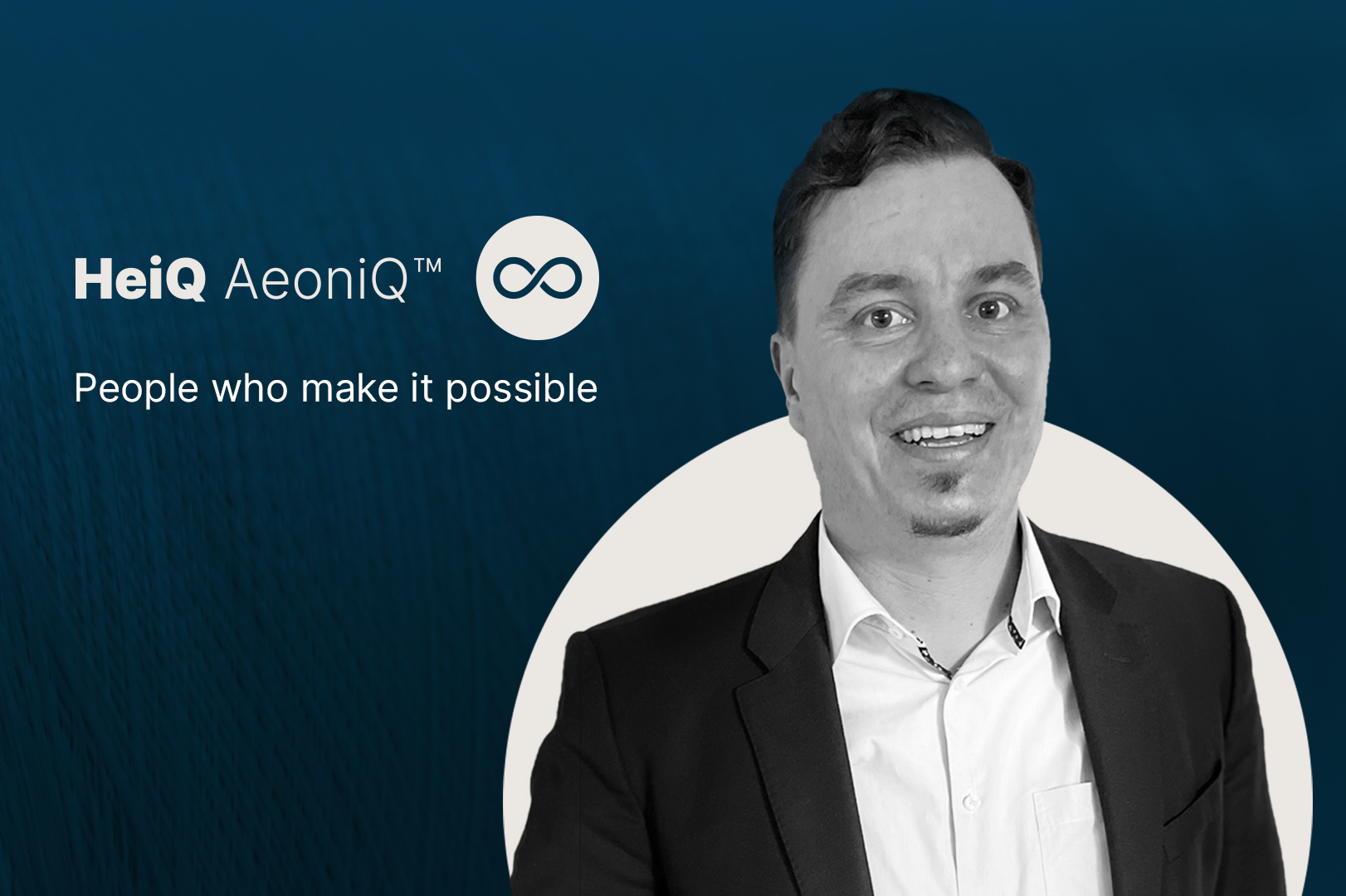 "HeiQ AeoniQ™ is resource-saving technology that fits perfectly into the needs of our time"
What is your daily role, what motivates you to contribute to this project and what makes you most excited about HeiQ AeoniQ™?
I am heading an interdisciplinary team at our HeiQ location in Germany. My daily motivation is to drive innovation through our team and our tools both for customers and HeiQ product innovations.
HeiQ AeoniQ™ is a sustainable and resource-saving technology that fits perfectly into the needs of our time. It is great to be part of this development.
What is your view on sustainability in the textile industry, and what can be done to reduce its impact on a global scale?
Globally, approximately 75% of textile waste ends up in landfills while only 25% is reused or recycled. Of the latter, less than 1% of all textiles are recycled back into clothing. In the EU, current estimations assume that the textile waste amounts to up to 16 Mt/a.
This must change! We need new products and concepts for more sustainable production of textiles and for a circular economy of used textiles.
What is your vision for your professional and private life?
My vision is to contribute to improving our lives with innovations based on novel materials and science.
What are your hobbies, how does your leisure time look like?
I love spending time together with my family. I like being active in hiking, jogging and road biking. One of my favorite hobbies is searching for mushrooms. 
What are you dreaming of?
I dream of a peaceful world.