Meet the people who make it a reality: Maxim Gorbachev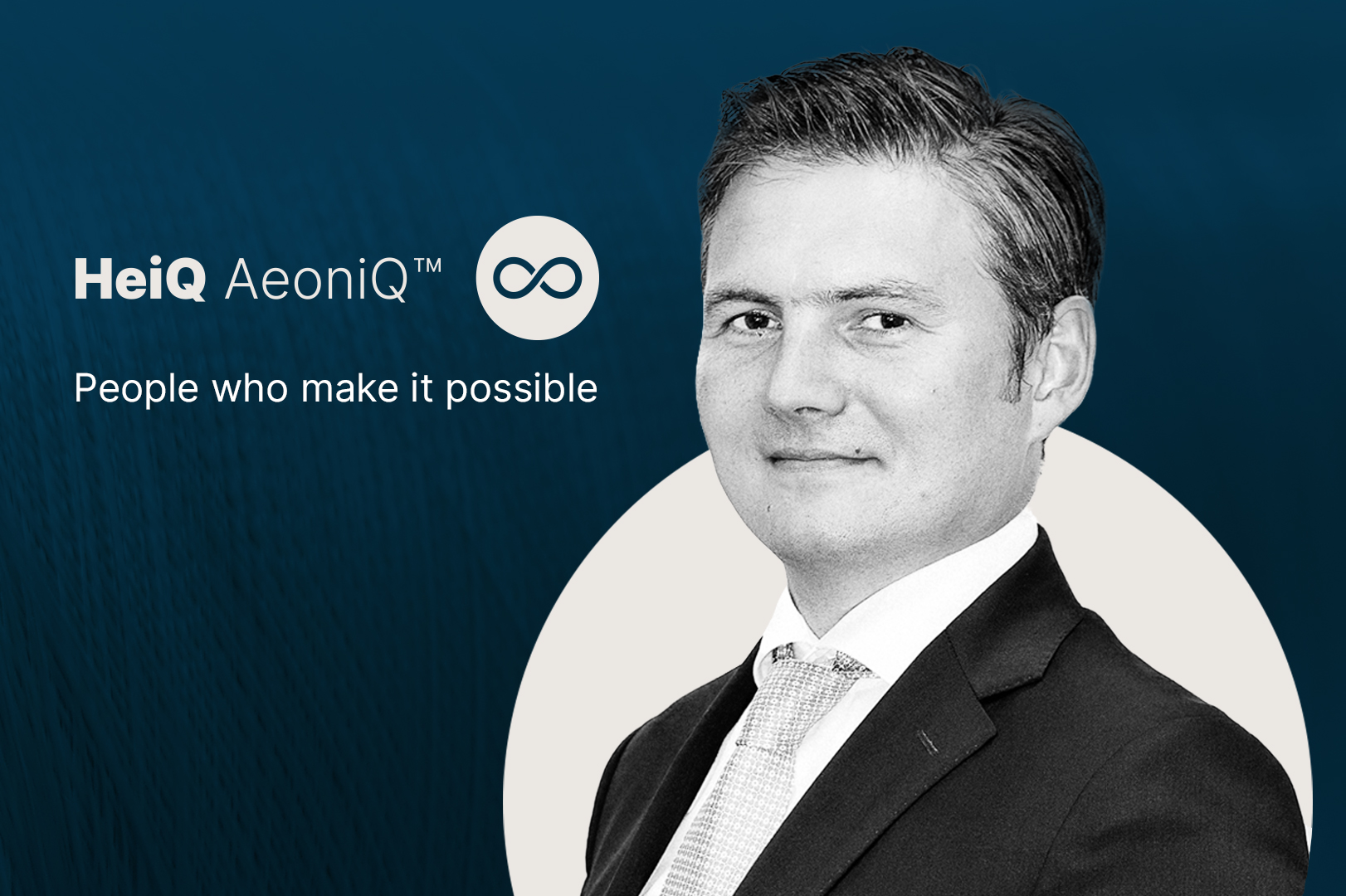 "HeiQ AeoniQ™ technology is a remedy for the textile industry"
What is your daily role, what motivates you to contribute to this project and what makes you most excited about HeiQ AeoniQ™?
I have joined HeiQ AeoniQ™ as Chief Financial Officer. At this stage of the project, I focus on financial planning and analysis, as well as assisting in obtaining required funding from various sources.
Prior to joining the company, I was involved in life science venture industry and worked with several start-ups to bring some of the highly innovative treatments to patients with underserved medical needs. In a sense, HeiQ AeoniQ™ technology is a remedy for the textile industry. It could help to decrease waste, diminish pollution, and reduce the consumption of fossil fuels without sacrificing economic activity. Just like magic!  Making such an important industry as textiles more sustainable will positively affect the lives of many people around the world. Assisting to bring into life innovative technologies which are critical to the future well-being of society – what could be more exciting?  But what excites me the most is the team of nice people who are also visionary entrepreneurs, brilliant scientists, and dedicated engineers.
What is your vision for your professional ?
At the end of the day, everyone wants to be proud of something that they have done in their professional life. My bet is that HeiQ AeoniQ™ is one of those things that you can be proud of being involved to.
How does your leisure time looks like?
In my private life I like spending free time with my family and kids and enjoy the nature. I also like boxing. It is the ultimate workout and the best method to counter stress.